Sodley-on-Sea
"Can you make a kind of fucked up social documentary photography series about Britain using dioramas made up of images sourced from the internet so you can stay at home and watch the telly instead?"
Sodley-on-Sea is a photographic social documentary series about an imaginary British seaside town and is made up of images sourced from the Internet that are printed, physically cropped and then used to build dioramas that are photographed before being destroyed.
Sodley-on-Sea follows a long tradition of British Documentary photography, from Tony Ray Jones to Martin Parr, where the photographer has focused on seaside towns to explore the idiosyncrasies of British life.
The Seaside has always represented the British notion of escape and yet is a space deeply entrenched in the national psyche and allied with tradition. This work questions how the subject matter has become part of the documentary photographic tradition and raises questions about how representative the work truly is – particularly when almost invariably carried out with a sneer. As such Sodley-on-Sea satirises both notions of Englishness and the entrenched documentary photographic tradition.
This project was supported by Arts Council England.
At The Beach
Seafront Sodley-on-Sea
Paradise Palms Holiday Village
Hen Weekend
Hens
Outside The Pub
Inside The Pub
High Street
The Kebab shop
Ladies Night #1
Ladies Night #2
Ladies Night #3
Stabbing At The Kebab Shop
Ukippers
Ten Grand Wedding
Summer Fete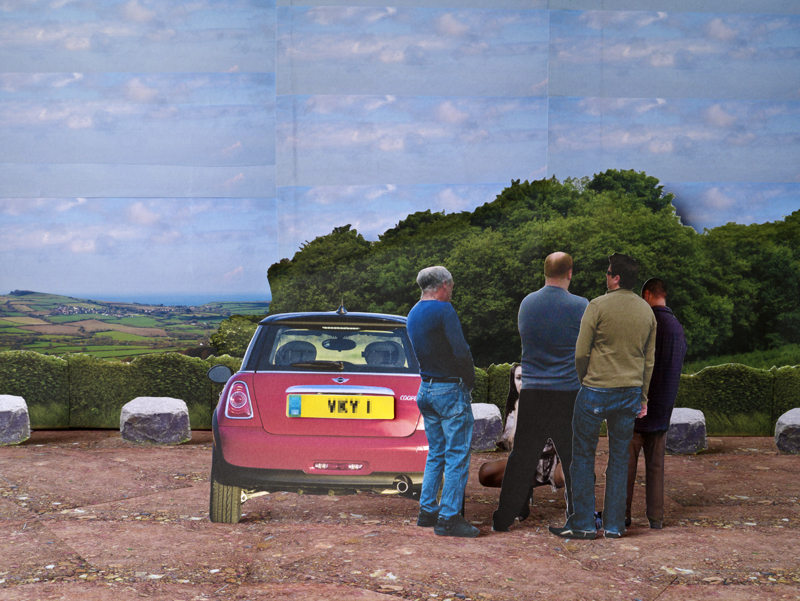 Beauty Spot Above Sodley-on-Sea 2015
Behind The Shops
A Home
Penny For The Guy
Remembrance Sunday
Sodley Council Brexit Strategy Group
Seaview Residential Care Home
A Celebrity Switching On The Christmas Lights Sodley-on-Sea
SALE! Sodley Super Sofas
An Exhibition Opening At Sodley Arts Centre
Inward Investment (detail), The Cliffs Sodley-on-Sea
Untitled
Untitled (bursting)
Snack Van Along The B12345 Near Sodley-on-Sea
The Pretty And Very Typical Village Of Castle Gibbet Near Sodley-on-Sea
The Shitty And Very Typical Housing Estate Of Mount Pleasant Near Sodley-on-Sea
Leavers, Sodley-on-Sea
Anti-Social behaviour On The Mount Pleasant Estate
Royal Visit
Homeless Outreach Workers
Beauty Spot
Wheelie Bin Day
Untitled
Funland